Black Madonna Shrine
Black Madonna Shrine
100 Saint Josephs Hill Road
Pacific, MO 63069
636-938-5361


The Shrine of the Black Madonna and Grottos is located in Pacific, just west of Eureka Missouri. It is dedicated to Mary, the Queen of Peace and Mercy. The Shrine was built by Brother Bronislaus Luszcz, a member of the Fanciscan Missionary Brothers who came to the area in 1927. Brother Bronislaus was from Poland where Mary is revered and where her most famous shrine, Jasna Gora Monastery, is located in his home town of Czestochowa, Poland. He began to build the Shrine in 1937 so that he could share his love and devotion to Mary with others. There are 15 Grottos and other sites on the 500 acre Franciscan Mission which can be viewed by taking a walking tour.
Black Madonna Shrine Related Links:
Photo Gallery for Black Madonna Shrine - click thumbnails

The Nativity Grotto

The Black Madonna

The Black Madonna Shrine and Grottos

The chapel at the Black Madonna Shrine and Grotto

Our Lady of Perpetual Help Grotto at the Black Madonna Shrine
Do you have a photo for Black Madonna Shrine? Send it to us!
Submit Your Photo

Full Service Real Estate Brokerage! I can help you with every aspect of buying or selling your home. Call me today!
See More Info
636-222-8650 | 314-744-4971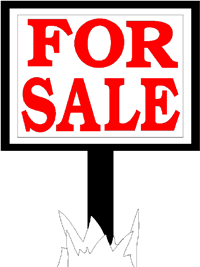 Featured Properties For Sale